New York State Histotechnological Society
Founded in 1971, Incorporated in 1972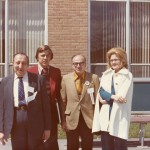 The New York State Histotechnological Society (NYSHS) has a long and illustrious history. In 1971, Histotechnology professionals from across New York State met in Binghamton, NY with the purpose of creating a professional society that would provide opportunities for the exchange of ideas as well as build upon and expand the knowledge of the field of Histotechnology.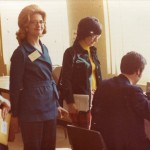 In 1972, The New York State Histotechnological Society was incorporated and elected its first officers. The society was lead by esteemed President Dominic Europa and Vice-President Jules Elias; with Violet Robinson as Treasurer, Richard Schroeder as Secretary and Delores Woolford as Membership Secretary.  The newly formed society held its first meeting in Binghamton in 1973. Along with Charles Churukian and Jules Elias, Dominic Europa and others would go on to found the National Society of Histotechnolo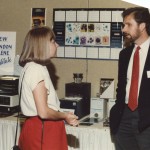 gy. In 1973, Domininc Europa would be elected as the first President of NSH and along with other prominent NY members, play a role in the governance of NSH during its early years. More recently, former NYSHS President (90-94) Vincent Della Speranza served as NSH Vice-President from 2000 to 2004 and then as President from 2004 to 2008.  Beth Sheppard, former NYSHS president (86-89), is currently serving as NSH Vice-President.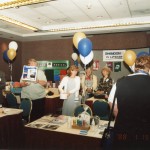 Since its inception, the NYSHS has continued to promote its primary mission: to professionally represent New York State Histologist and offer continuing education to its members as well to increase the awareness of lay people and other health care professionals about our field. The society has a long tradition of actively participating and lobbying in the legislative process in order to change laws and regulations that do not meet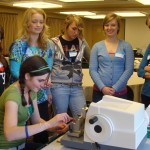 the high standard of practice to which the profession is committed. The Society hosts annual meetings in various locations across the state in order to provide continuing education to its members. The educational symposia are delivered by technicians, technologists and scientists from across the country that are experts in their field. The symposia showcase the latest techniques and technologies so members can stay abreast of the rapid changes in the medical laboratory field.
The NYSHS is an all "volunteer" organization and has been successful because of the commitment and dedication of the officers, directors and wonderful members. We invite you to volunteer some time and serve on a committee or help out at a meeting.  For more information, please be sure to visit all the pages on this site.
Best Regards
Officers, Directors and Staff of the NYSHS